Strong Room Door Installation Information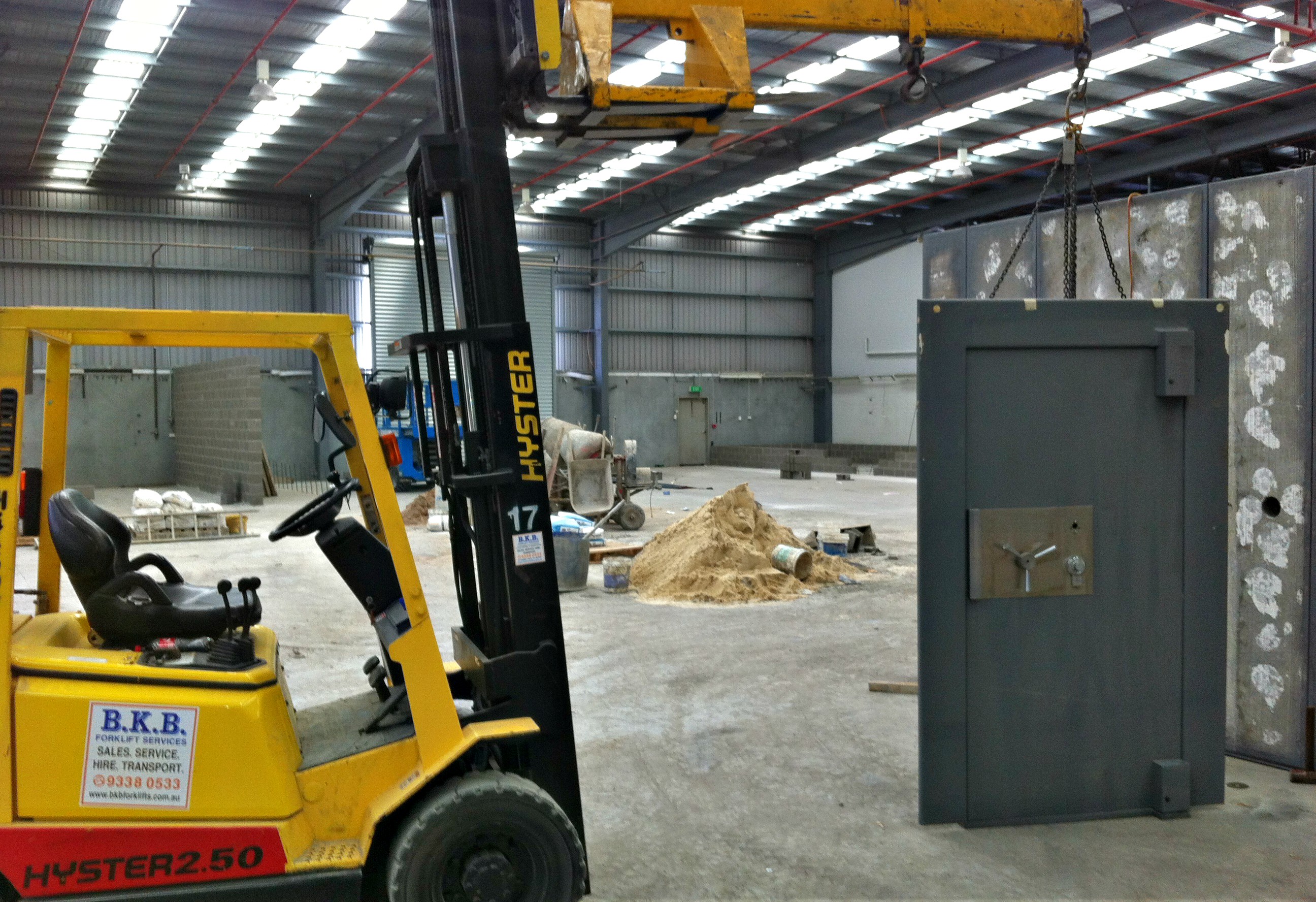 Professional Safe and Vault Removals are highly experienced with all commercial and industrial Strong room door installations. This highly specialised service is available to clients who have installed a Strong room OR Panic room OR Vault in their premises and require the services of our trained professionals to deliver and install the heavy duty door. This area of security is highly specialised and requires the expertise of an experienced professional to ensure that the door is installed and aligned into position securely and safely.
Our team of experienced sales and technical staff offer on-site consultation and assessment services and can supply an obligation free quotation for any project of this nature.