Expert Heavy Safe & Vault Specialist
Removal, Re-location & Installation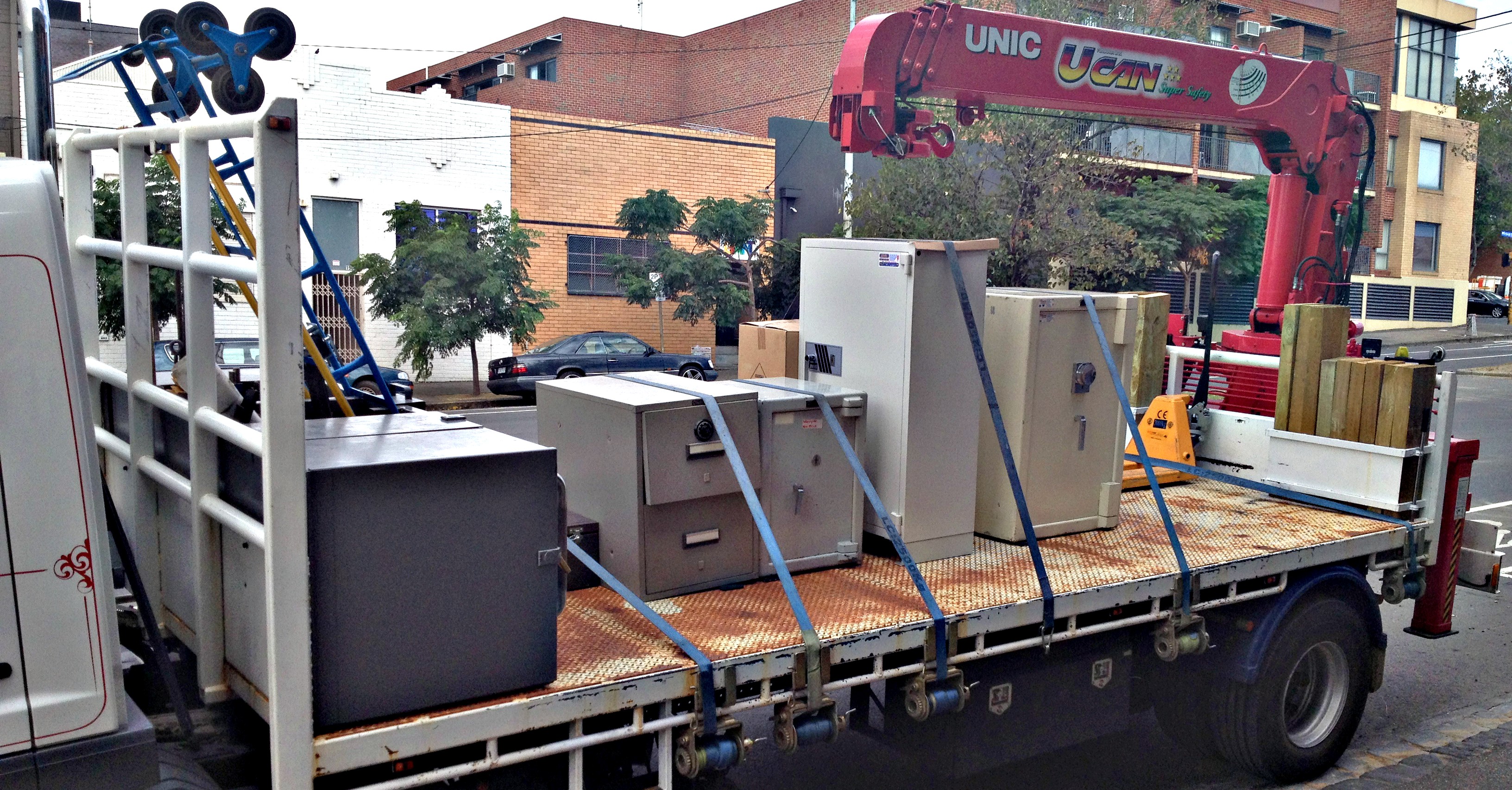 Professional Safe and Vault Removals Pty Ltd is a family-owned Australian company based in Melbourne and offers nationwide services for all your safes and vaults delivery, installation and removal needs. From humble beginnings more than 30 years ago, we have grown to become the leading 'one-stop-service-provider' for high quality, reliable and professional services. Through our team of qualified security professionals and certified members of the Master Locksmiths Association of Australasia, we offer our wide portfolio of customers a high level of professional service, trust and care which is unsurpassed in this niche industry.
We have our own fleet of specialised heavy duty crane fitted trucks to handle all types of safes and vaults removals.
Our client base ranges from residential customers requiring personal safes to be delivered and installed in homes to nationally based corporate customers including, some of Australia's largest retail chain-stores and financial institutions that trust us to deliver and install safes across Australia. With over 30 years of combined personnel experience in safes moving, we are the trusted company for moves and installations for jobs of any size and difficulty.